NOTICE OF JOB AVAILABILITY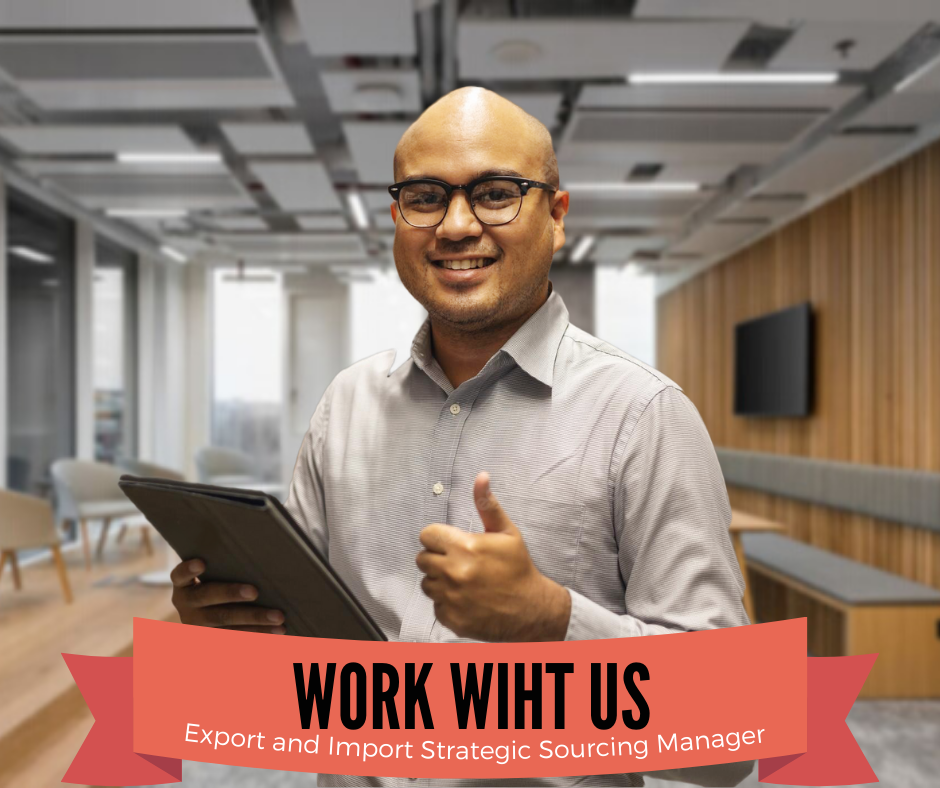 Export and Import Strategic Sourcing Manager
DUTIES: Responsible for building the negotiation in Dominican Republic, El Salvador, Honduras, Colombia and Spain international trade fact base and conducting negotiations with suppliers (food suppliers) for specified categories as part of the category management process. Responsible for managing ongoing cost base and supplier relationship activities, such as: cost changes, earned income programs and contract cost agreements for all corporate managed suppliers. Negotiate, prepare and present supplier award recommendations to senior sourcing leadership. Continually identify new suppliers.
REQUIREMENTS: Must have Master's degree in Strategic Management and two year of experience in the job offered or 2 years of related experience. Frequent travel to these countries. Travel about 1 week a month. Must be bilingual in Spanish.
SALARY: $125,819 per year
HOURS: 8:00 a.m. – 5:00 p.m. 40 hours per week
CONTACT: Roberto Mendoza, President
DATE POSTED: ____________________
DATE REMOVED: ____________________
THERE WERE _____ RESUMES SUBMITTED IN RESPONSE TO THIS POSTING.
_____________________________
Employer Signature
To apply, submit resume to The Chef Heaven's Kitchen Corporation, attn: Roberto Mendoza, 229 South Brevard Street #300, Charlotte, NC 28202. If you have questions, you may contact Mr. Mendoza at (704) 281-7420.
This notice is being posted in connection with the filing of an application for permanent alien labor certification. Any person may provide documentary evidence bearing on the application to the regional Certifying Officer of the Department of Labor at the following address:
U.S. Dept. of Labor
Employment & Training Administration
Office of Foreign Labor Certification
200 Constitution Avenue NW, Room N-5311
Washington, DC 20210